Acrylic Signs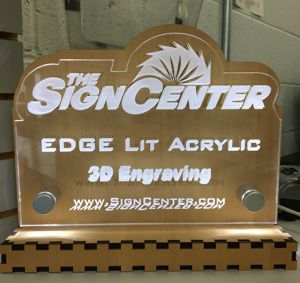 Acrylic Signs are highly versatile and cost-effective using acrylic to make beautiful, professional-looking signs and lettering. A durable, weather-resistant plastic, it can be worked into many different shapes, and used in conjunction with other materials to create striking designs. 
Acrylic is available in a variety of colors, finishes and thicknesses, so give us a call and we'll help you find the right solution.  
Photo shows Edge-Lit acrylic.
Call us today and let us create one for you. 
208-376-6621