Commercial Property and Construction Signs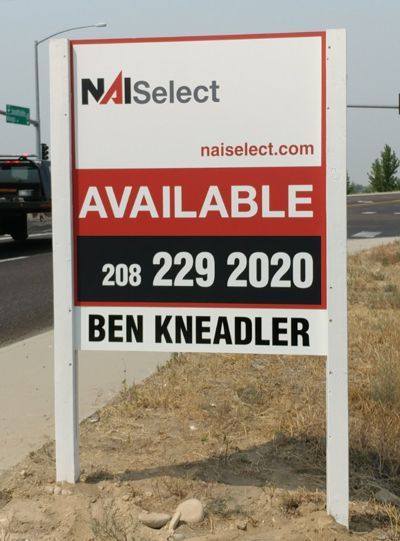 Commercial real estate signs grab attention by their sheer size.
Utilizing a variety of materials we create your commercial property sign or construction sign by printing directly to the  4' x 8' panels. 
Think BIG with a commercial property sign, and call us to help you get it done right!