Wall and Floor Graphics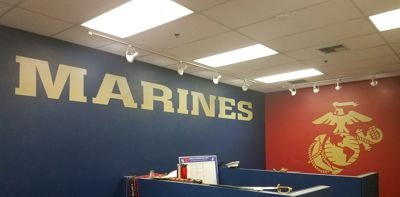 Turn the casual shopper into a loyal customer with wall and floor graphics. Our wall and floor graphics and signs make the most of the unused real estate and surfaces in, on and around your business.
Custom graphics can simply feature your company logo for general awareness, or they can be taken to the next level by showcasing short messaging, promotions and other offerings.
Find out what other businesses in town already know—there isn't a better place to get customized wall and floor graphics than right here. Some of the specialty graphics we can create for your business include:
Carpet graphics
Concrete graphics
Customized floor graphics
Directional floor graphics
Hardwood floor graphics
Removable floor graphics
Smooth floor graphics
Slip-resistant floor graphics
Tile floor graphics
Wall and floor graphics and decals are just the beginning. You can also take your marketing and awareness initiatives to the next level with vehicle graphics and wraps for your company.