Wood Prints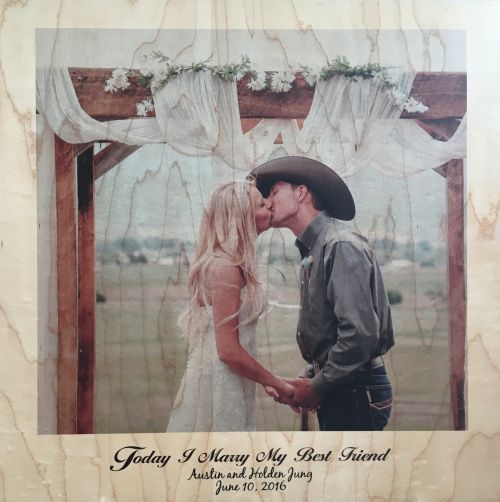 Wedding photo printed on wood
Photos printed on wood are a work of art.
Printed on Pre-Finished Maple plywood.
Photo printed so the wood grain shows through  - OR NOT we can also print so that the wood grain does not show through.
Choose a size from 8"x10" to 24" x 36"
Call us today!
208-376-6621